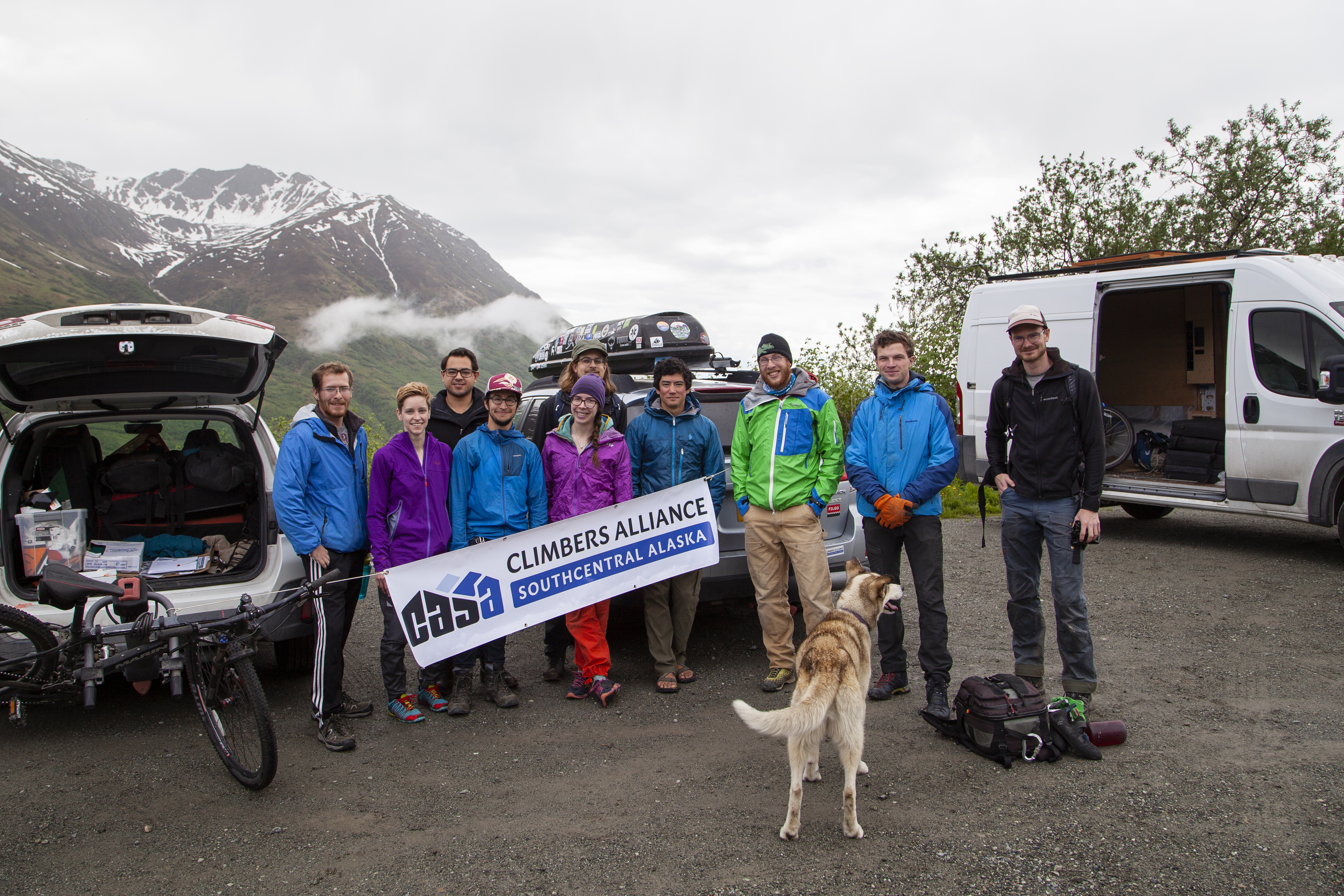 May 5 – Spring Fundraiser
September – Seward Highway Clean Up and Fall Fundraiser
Spring Fundraiser: Thursday, May 5
We are super excited to host a fundraiser at the Alaska Rock Gym this spring! There will be a dyno comp upstairs in the bouldering area from 6 p.m. until 9 p.m. as well as drinks and snacks. There will be a $5 entry fee.
Trail Work & Projects:
This year, CASA is going to take a different approach to our projects. We will be approaching them less as events, and more as work projects. So, if you have an idea for a project or want to help us with a clean up, just keep an eye on our social media, and we will let you know when and where we will be working. 
Our goals for this year include:
- Pumping the Hatcher Pass outhouse
- Seward Highway trash clean up

Ladies' Crag Day:
TBA
If you're interested in attending or volunteering with the Ladies' Crag Day, please reach out at [email protected]
End of Summer Event:
Let's all get together to celebrate a summer well sent and well spent!