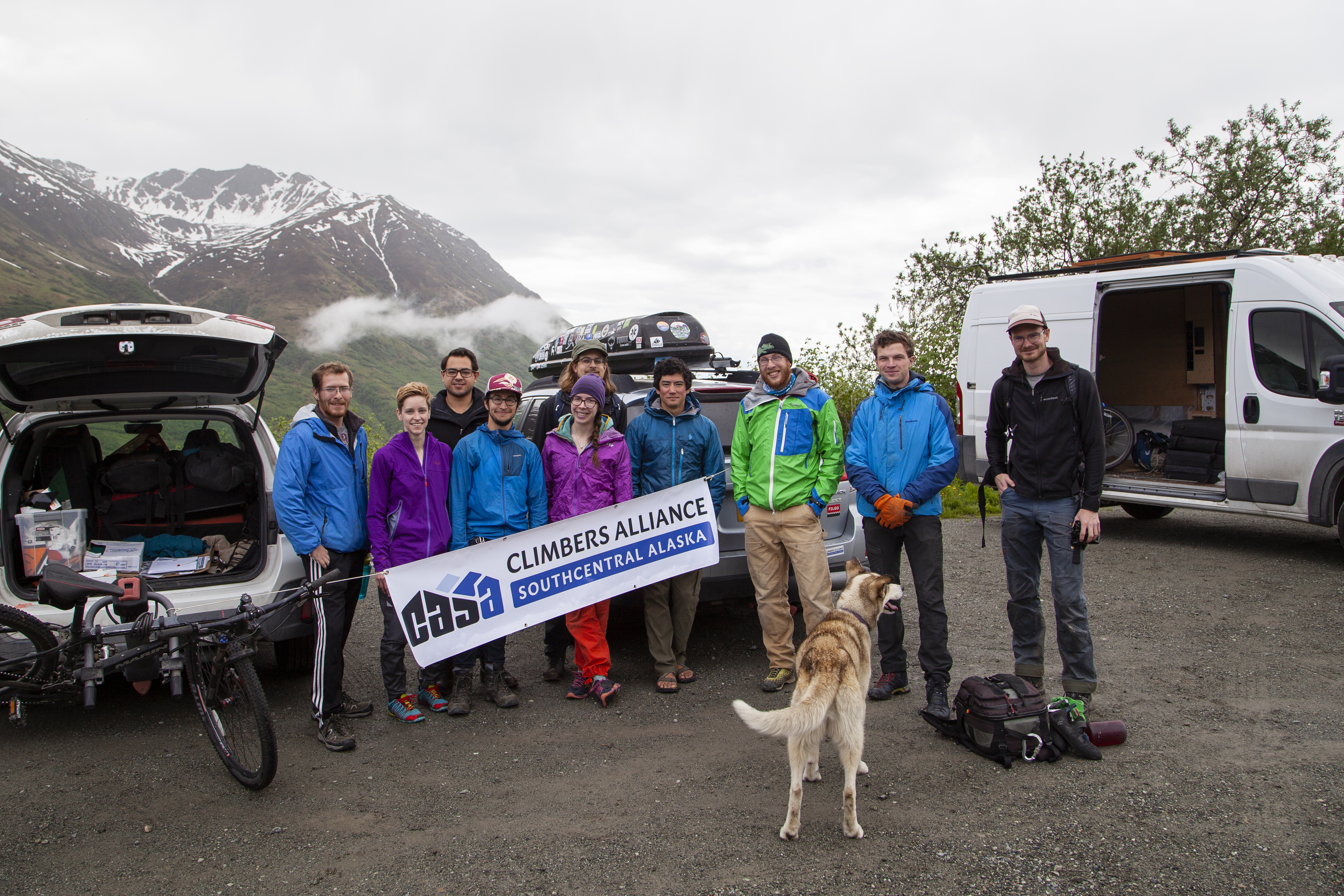 May 5 – Cinco de Dyno: Alaska Rock Gym, 6 p.m.-9 p.m.
Spring Fundraiser: Thursday, May 5
It's official! Our 2nd annual Cinco de Dyno Fundraiser is happening at the @alaskarockgym on Friday, May 5th! This fun, community-based competition and fundraiser consists of three contests: the dyno comp, crate stacking, and the keg hang. Try your hand at one, or compete in all three!
This will be our second year of putting on a super fun, community event in order to raise both money and stoke for the summer season, so come hang out! We've got beer donated by Moose's Tooth, snacks, and lots and lots of raffle prizes from Moon Climbing, Petzl, Metolius Climbing, Kaladi Brothers, the Access Fund, and more!
There is a $15 minimum donation to participate in the contests (any or all!), and raffle tickets are $5 each. ARG will be providing discounted day passes to nonmembers, so you have no excuses -- Come hang out with us, Friday, May 5th, at 6 p.m!
Trail Work & Projects:
Our summer projects will be announced soon! Keep an eye out for more information on our upcoming work projects and community events.